Unreal Trainer Mentor Editor Writer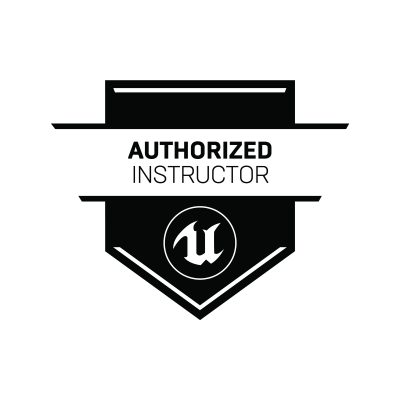 As college approached, Erica still knew she wanted to explore animation. After transitioning from gymnastics to track & field, she competed as a pole-vaulter for Georgia Tech where she joined the Emergent Game Group. She told herself she was only there to learn about 3D animation for film, but little did she know that motion capture and realtime technology would become so integral to the filmmaking industry.
She's worked with clients such as: Trick 3D, CG Spectrum, Epic Games, Warner Media, and Eisley Creative; she's been using Unreal Engine since 2015. In 2021, she became an Unreal Authorized Instructor to equip the next generation to tell their own inspiring stories.
OWNER,

ericana productions
JAN. 2023 – PRESENT
On-Set Unreal Operator for Eisley Creative Co.
Mentor for CG Spectrum
UNREAL AUTHORIZED INSTRUCTOR,

EPIC GAMES TRAINING PARTNER
JAN. 2021 – PRESENT
Teaching Assistant for Winter | Spring 2021 Unreal Fellowships
Instructor (Animation, Maya) for Summer 2021 Unreal Fellowship
Unreal Artist | Instructor for Tribeca Film Festival: Writing In Unreal
Mentor for CG Spectrum | Mastered
Guest Lecturer for CG Pro
Instructor | Mentor for Unreal 2022 Spring Fellowship | AMER Animation Fellowship 2023
AUG. 2018 – DEC. 2022
Unreal, Motion Capture, Previs, Video Editing, Pipeline Development, Volumetric Capture
Clients: Trick 3D, Profile Studios, Interactive Advantage, MoTR, Arcturus, Method Studios (formerly Proxi VP)
Virtual Humans Animator (Blueprints), ETC@USC's Fathead
JAN. 2022 – APR. 2022
2023 NAACP Image Award Nominee for Outstanding Short-Form (Live Action)
Scripted Blueprint Triggers to randomize Virtual Human Animation
30 Animated MetaHumans (500K triangles each) on the LED volume @ LOD 0
adjunct professor, GEORGIA TECH | gwinnett technical college
AUG. 2018 – JULY 2019
Taught Maya, Unreal Generalist skills for Storytelling
Taught WordPress for Portfolio Development
Technical Manager, Trick 3D
JAN. 2015 – FEB. 2018
Facilitated On-Set Virtual Production Shoots, Motion Capture, Calibration, Cleanup
VR / AR Tech Demos for Archvis / Cinematic Previs, Developed Previsualization Tools
R & D Project Pipelines, Shotgun, Public Speaking, Documentation
Effects Technical Assistant, warner media Studios
JUNE – AUG. 2014
R & D for Nuke, After Effects, and Maya workflows 
Color Management for ARRI Alexa / Nuke workflow 
Rendering, 3d Tracking, Lens Distortion, Alembic, Javascript, Python
Lead Mocap Technician, Games That Work
Ran Optitrack Capture Sessions, Processed and Distributed Motion Capture Data
Georgia Institute of Technology, Atlanta, GA
Master of Science in Digital Media (May 2014), 3.92 GPA
Bachelor of Science in Computational Media (May 2011), 3.91 GPA Highest Honors
Savannah College of Art and Design, Atlanta, GA (ANIM, VSFX, TECH Courses)
Motion Capture | Retargeting
Technical Instruction | Mentoring
Sequencer | Previsualization
Adobe Audition | Premiere